Are you a digital taxi driver?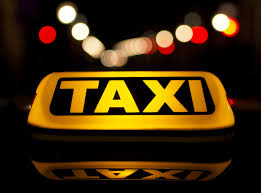 You could
Make More Money
IF
You could communicate with your customer whenever you are around their location to let them know you are available
You could know how you have been rated by a customer immeditaely you end the trip
You have a database of your customers and send them occassional marketing messages
You could wish your customer a happy birthday and be there to drop them to their destination on their special day
How
You can do this by gathering a database of your customers grouped using the final location of the trip. You can use this data to market to your customers directly. You can also improve your services by getting direct real time rating and feedback from the customer leading to better customer service, happy customer and hence more sales.
Bulk SMS
Communication
Communicate with your customers directly using bulk sms
Whenever you are around their neighbourhood so that they can call you should they need taxi services
To let them know when you start your own digital taxi company
Wish them happy birthday, season greetings e.g Xmas, easter etc
Feedback
and Rating
Using real time feedback and rating, to improve your customer service and customer experience you will get happy customers and hence more sales and tips.
How To
Do IT?
When the trip ends
Most taxi drivers do not store the name or number of customer when they end the trip. They also dont get direct feedback from the customer about the service offered
Lulu
ToaMaoni
What is Lulu ToaMaoni
ToaMaoni is a service that uses bulk sms to send a text message with a URL link to web form for real time collection and analysis of customer rating and feedback.
The analysis is provided as a graph as well as raw data which can be used to identify and sort out customers issues leading to happly customers and hence more sales.
In Summary, you can use ToaMaoni to,
Collect and store your customer contacts database
Request the customer for rating and feedback
View graph of rating and feedback
Improve your services using rating and feedback
Send your customer text message when you

Change taxi companies
Start your own digital taxi company
Wanto to entice them with discounts
Are around their neighbourhood
Change cars
How it Works
1


Login or Signup

To signup or Logon use your browser to navigate to www.lulusms.com

2


Rating

Upon reaching customer destination, key in customer mobile number into the system and send a single sms and turn on the request for feedback option.

3


Review Rating

Click on the button for view feedback on the menu

4


Communication

Send Bulk sms or a group sms. This option can be accessed form the Menu

Can be used to wish customer happy seasons

5


View messages sent

View messages sent out and status
Cost
The user just needs to top up their bulk sms units using instructions to be found on the website. Each sms sent will be at 1/=





Explore all our other solutions







-->